Right now I am doing photos of newborn babies in the Asheville, N.C. area.  (I am no longer doing family photos or older baby sessions, but parents may be in photos with their newborn baby.)  I have an in-home studio that I use for all sessions.  I do a small number of sessions per month so that I am able to get your photos to you quickly, and because I have a family so don't wait to book a date!
Contact: brandy@brandylewisphotography.com
Newborn Sessions
*It's never too early to book a newborn session!  Please book these in advance so that I can be sure to have a spot open!  (I sometimes have last minute openings if a baby is late so please email me to check for available dates if it is shortly before baby is born or after baby has arrived.)  The best time to do a newborn session is within the first 12 days after birth.  At that stage, the baby is still very flexible and sleeps a lot.   I don't do newborn sessions after the 12-14 day mark unless the baby was a premie.  If you are pregnant and would like a newborn session, please check out my page to see if my style fits with yours, and then please contact me and we can set up an approximate date.  Sessions must take place in my home studio on a weekday morning.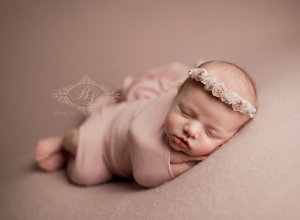 Pricing
Newborn Session Fee:  $200:  Half is a nonrefundable deposit (Paypal, credit cards, and checks are accepted) to hold your date and the other half is due on the day of your session.  Dates cannot be held until a contract and deposit are received.  *Please email me for print and digital file pricing.  Prints start at $20 for 5×7's and 8×10's.  I do not offer 4×6's.  These photos are works of art and should be printed big and hanging up on the wall.  There is the option to purchase individual downloads or all downloads from your gallery.
I use an on-line print ordering service so that you may view your proofs in an on-line, password protected gallery and order straight from the site!  Your photos will be up for 1 week.  During that time, you will be able to share your photos with friends and family.  You will get 20 images in color, and some in black and white (the ones that I feel look good in this style) to order prints and downloads from.
*If you would like to book a session or have questions, please email me at:  brandy@brandylewisphotography.com
I'm sorry but because of the nature of this profession, refunds are not possible.  Thank you for your understanding.
——————————————————————————————————————————————————–
Asking yourself, "Why does a newborn session cost so much?"  See here:  http://brandylewisphotography.com/2014/12/why-so-muchasheville-newborn-photographer/